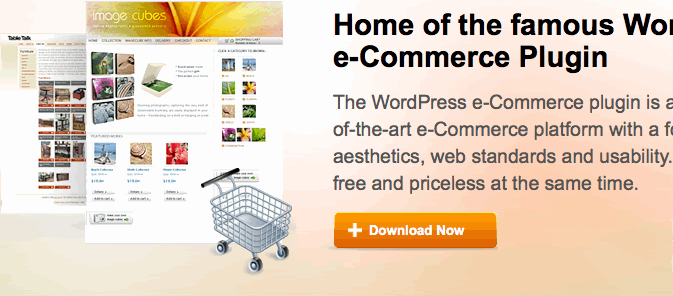 WordPress is not known for it's ecommerce prouess but there is a plugin that adds a shopping cart to WordPress. That plugin is called the WordPress eCommerce Plugin from Instinct Software.
The WEP is a wordpress plugin, so it installs the same way that your would install a normal plugin. WEP integrates with Google Checkout, Paypal, Authorize.net, Payment Express and many other trusted payment processors. WEP has a classic shopping cart as well one-product-click-through-to-pay system that you see on other ecommerce systems.
It is fully tailorable and templatea-able the same way that you do for WordPress so you can integrate it seemlessly into your existing blog.
While the core WEP version is downloadable for free, additional modules are charged for. You can find a full list of modules to purchase here.
The WEP plugin solves a real need for bloggers wishing to integrate ecommerce into their site. We think that the ability to sell ebooks and other digital products will be a real revenue stream for our partners and customers.
So start thinking about that ebook you want to sell.
Related Posts: